Unit of measures which you have created in create UOM screen, in case if you need to make any changes to them, please use "Manage UOM" screen to update the record.
As soon as you open this screen, all existing unit of measures will display on the screen. If you want to make changes to any specific record, please type that name in search filed and hit enter.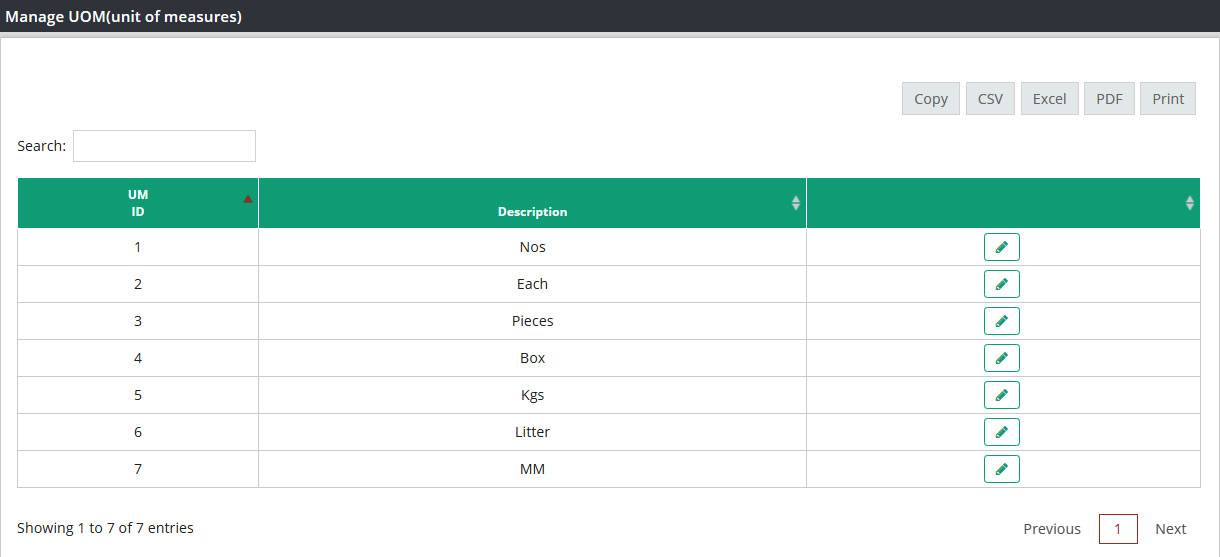 Once you identify the record, please click on Edit button, it will take you to the Edit UOM screen. Please make required changes there and click on update.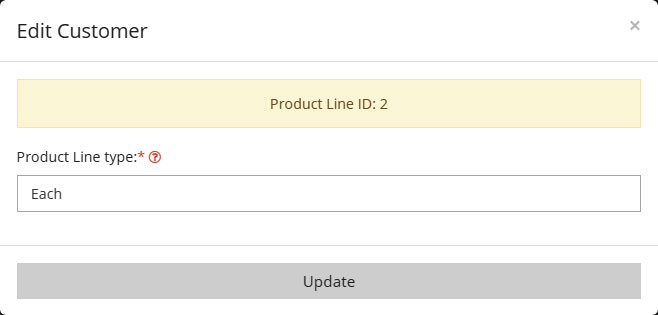 Related Links:
Create Product
Create Product Line
Create UOM (Unit of Measure)
Manage Product
Manage Product Line
Product Stock Location