You will using business summary screen to take a snapshot of your business performance. This summary report will give you a clear picture of your business activities. You will have instant information for all major areas of your business within the same screen. It will surely keep you updated.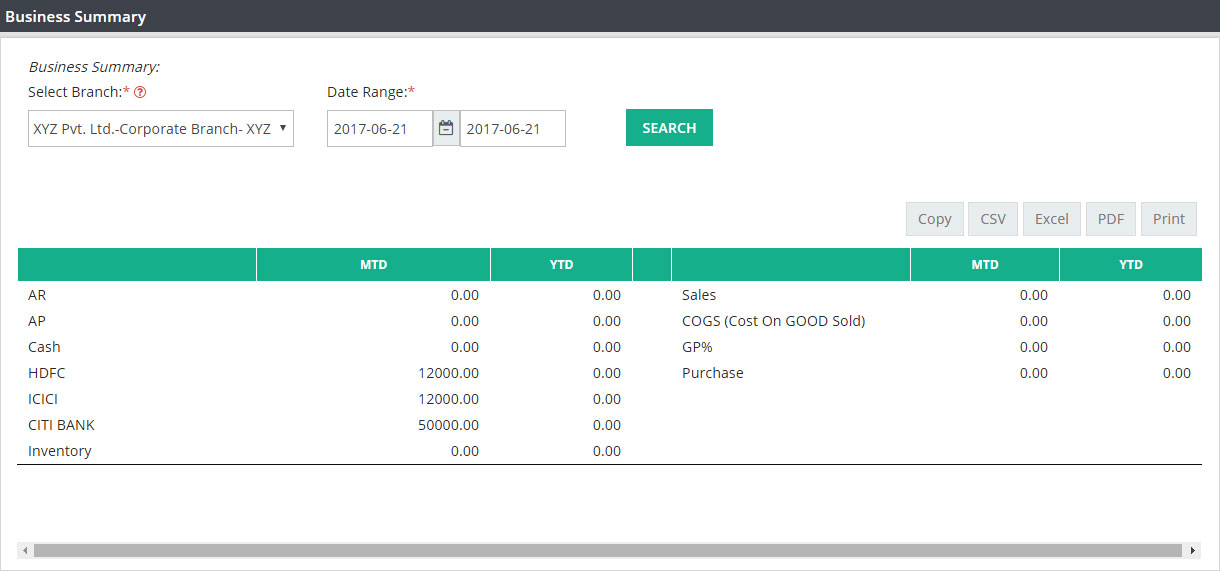 Select Branch : Please select the branch name for a single branch summary, for all branches select ALL.
Date Range: Please select the date range to see the information for a specific time frame.
Click on SEARCH and following account rather business areas will display with MTD (Current month beginning date to current date) and YTD ( Fiscal year beginning to current date) balance.

Related Links:
Balance Sheet
Create/Edit Ledger
Create Journal
G/L Enquiry
Profit & Loss Income Statement
Trial Balance
View Journal