Vendor purchase summary screen will provide you the vendor purchase details. You can analyze the Purchase history for all your vendors with month and year wise comparison.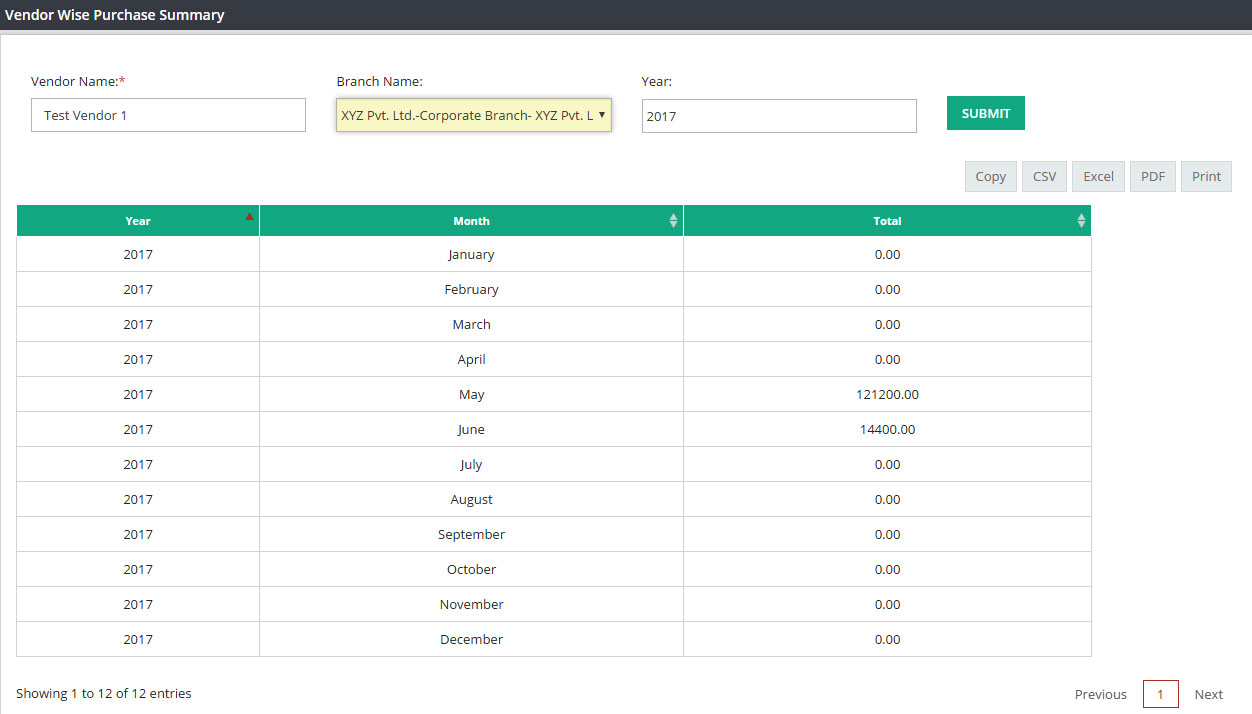 You will have to use following selection to pull up the data :

Vendor Name : Please enter the vendor name to view the details.
Branch Name : Please select a branch name If you are a multi branch company and want to see the vendor purchase information for a particular branch.  For all branches select ALL from the drop down box. If you are a single branch company, please ignore this selection. This field will be hard coded for you with your branch name.
Year : You can select the year to see total purchase history for that year with month wise break up. Keep your selection blank if you want to see the history for all the years. Once you have entered your selections, please click on SUBMIT. System will display the details with following heading.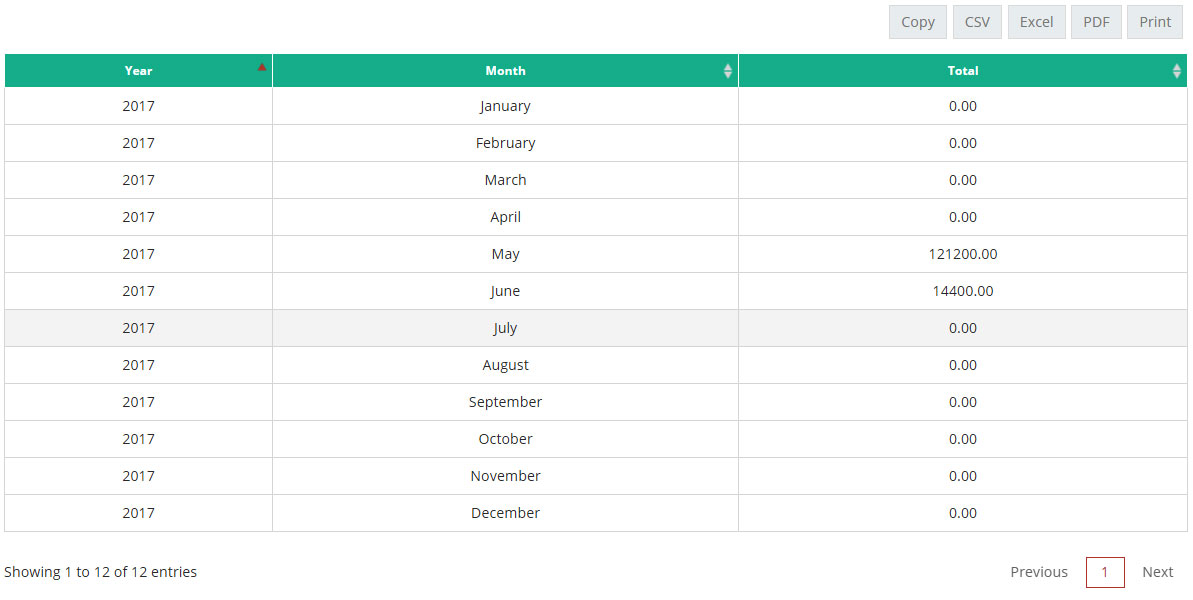 Information from this screen can be directly saved in Excel , PDF, CSV file. Also you can print it for future analysis.
Related Links:
Create Customer
Manage Customer
Customer Wise Sales Summary
Create Vendor
Manage Vendor